PERFORMANCE ANXIETY
It's episode 1 of Thomas, Raine & Muse - this time it's Performance Anxiety from 3 perspectives ... the musician (Ben), the artist (Lucy) and the Scientist (Elly).
UPDATED 12th June 2019
PERFORMANCE FEEDBACK

*CHECK OUT OUR FULL TESTIMONIAL PAGE HERE*
Here is some audience feedback from a recent Thomas & Muse performance at Hundred Years Gallery, London. 7th June 2019:
Attended the 2nd event run by the Muses (Ben, Lucy & Elly) at the Hundred Years Gallery venue in Hoxton, London. It's a great compact location with a very friendly host who gives a warm welcome serving tea, coffee, soft drinks & alcohol. The thought of clothing optional for the audience would scare some people off, but I found this only complimented to the interesting stage performance of Lucy & Elly, and it made audience participation that much easier as their was no divide and we were integrated within their performance. I just loved this style of art nude portrayed by Lucy & Elly ably complimented by the distinct sounds from Ben's trumpet. In summary I thoroughly enjoyed this fun event with like minded people in a relaxed friendly atmosphere & hope there are more events of this type allowed in other venues across the UK.
Richard Williams
I liked this venue, more than the one last year, very original and creative. It achieves the goal to drag people in a virtual reality that stimulates most senses from vision, to sound to touch to taste. Very welcoming and safe environment that allows public to enjoy the show by being themselves with or without clothes. Well done to Lucy, Ellie and Ben! Looking forward the next show.
Adriano
Brilliant performance art/music/dance and sound effects from three talented uninhibited artists. Thoroughly enjoyed this event. Elly and Lucy are beautiful performance artists and a pleasure watch. Look forward to more inspirational body freedom acts and interpretation from these two ( and from Ben of course!)
Brian
A wonderful arts event. We, along with the audience, were hugely entertained by this mixed performance of live music, comedy, art, poetry, nudity and general madness. The performers were comfortable in their own skin, inviting the audience to also bare all. The fourth wall crumbled and the audience were encouraged to participate in the art work. It was refreshing to enjoy an evening of innocent and intelligent humour. Long may it continue!
Rob & Kat
Thanks for a lovely evening the nudity was fantastic and the World needs more clothes optional audience participation performances, how about a body painting fest where anyone can paint or be painted.
Graham
Updated - 11th June 2019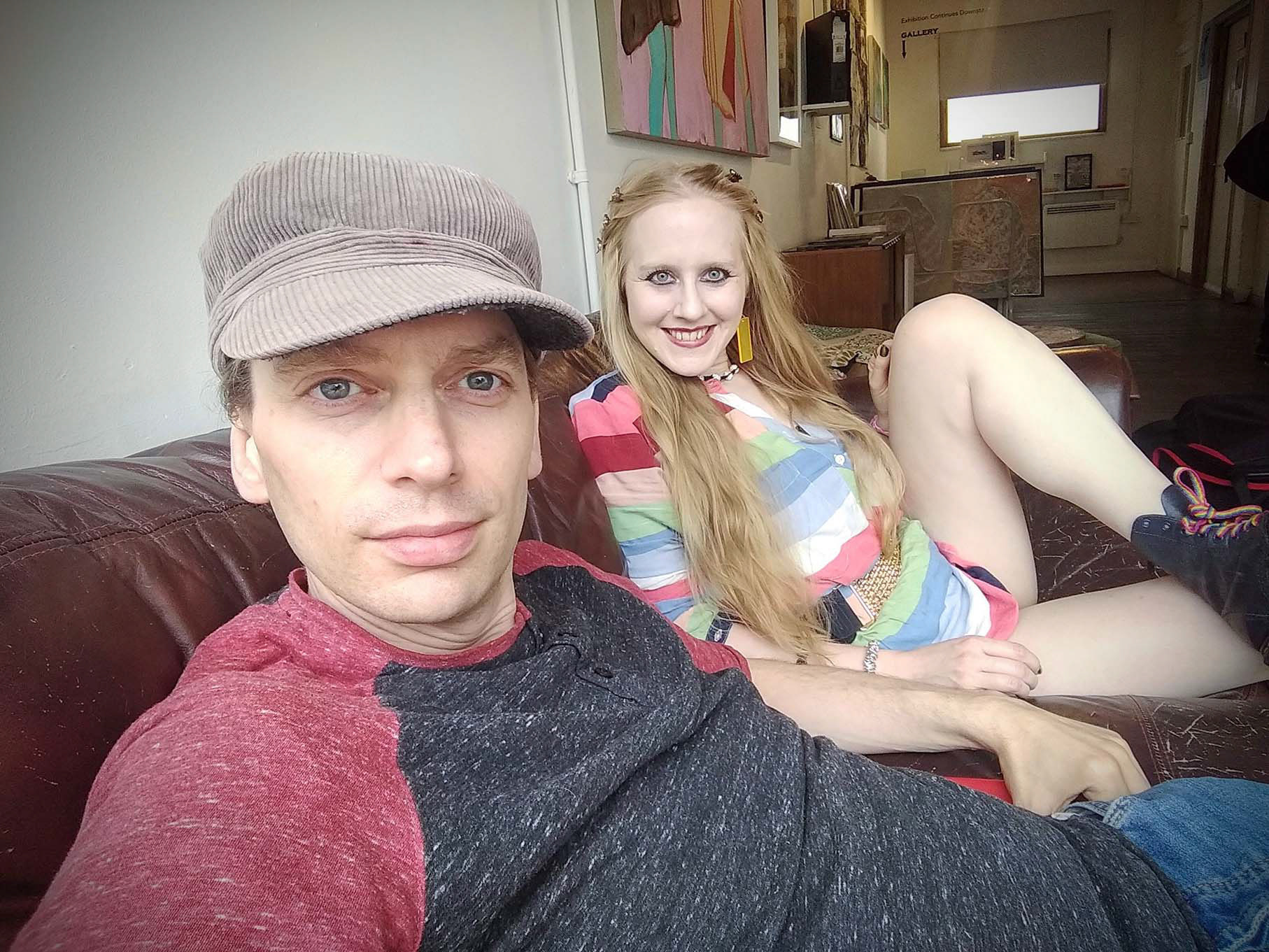 SEA SONG
This was filmed in May 2019 and features Ben Thomas (trumpet) and Davide Logiri (piano) plus Pasquale Votino (double bass) and Paolo Adamo (drums). It's a performance of Robert Wyatt's Sea Song (arranged by Ben) and featuring some spoken word read by artists Lucy Muse and Elly Raine. The performance took place in Cardiff.
UPDATED - 22nd May 2019
LIFELINE
This is LIFELINE by Thomas & Muse being performed in Cardiff at Little Man Coffee Company on 6th June 2018. LIFELINE was composed by Ben Thomas and features theatrical spoken word/poetry and naked performance art accompanied by Ben's improvised jazz inflections. It's an immersive experience for both performers and audience who are invited to participate as well as sketch proceedings (as many did on this occasion).
UPDATED - 20th May 2019